Mail Order Repairs
Here's how our service works:
If you are an INDIVIDUAL, ship us your instrument via UPS. We will provide you packing instructions to insure safe delivery. If an estimate is necessary we will call you back with the price of the repair. In most cases, we will be able to return your instrument within 10 days of approval. Unless specific arrangements for payment are made, all instruments will be returned UPS C.O.D.
The Woodwind and Brass Workshop
257 Old Goshen Rd
Williamsburg, MA 01096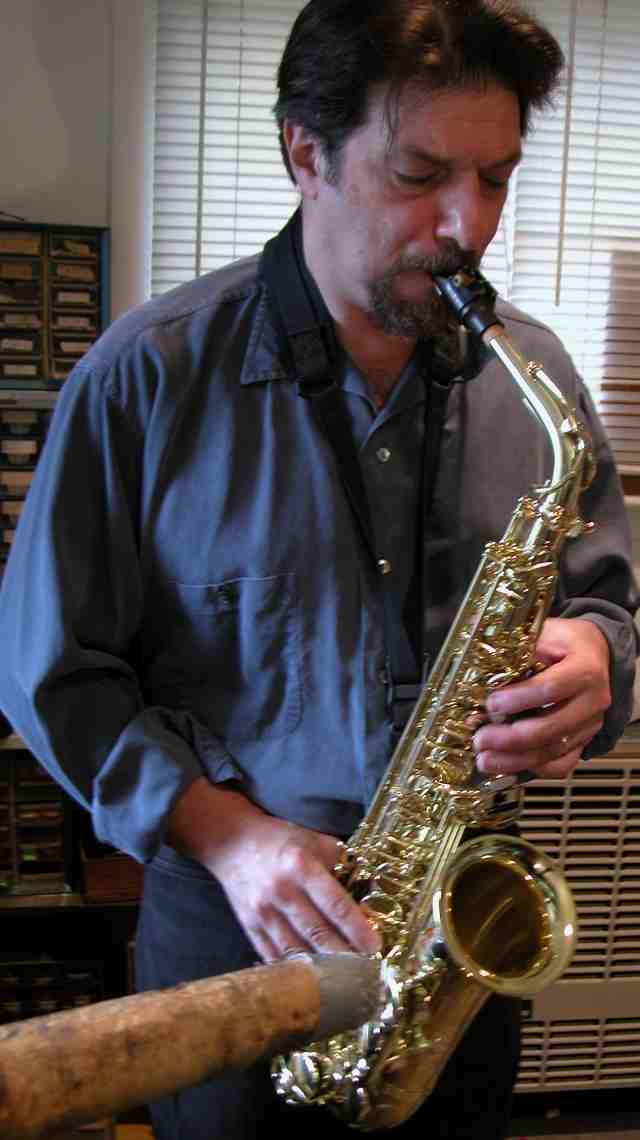 James Vogel - Testing a Selmer 62 Series III Alto Sax during a tuneup.